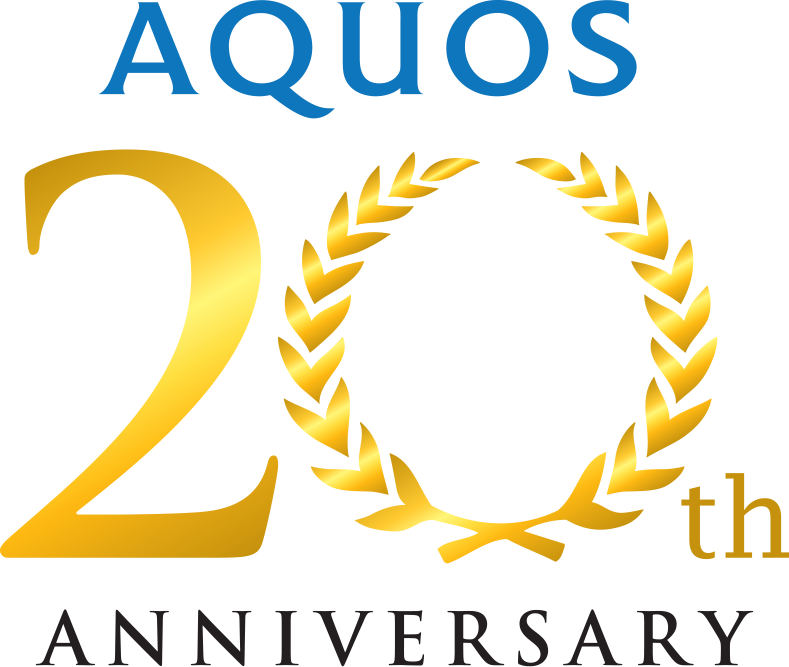 Bringing Joy & Clarity to the World for 20 Years
AQUOS is celebrating its 20th anniversary in 2021, continuously bringing happiness and better image clarity as televisions evolved toward digitalisation, delivering higher-resolutions with slimmer and larger screens.

Throughout this evolution, AQUOS has always been present and will continue to be there as your loyal companion for life.
AQUOS HISTORY
AQUOS 20-year history
2001
The First AQUOS LCD TV
The first AQUOS LCD TV was launched when CRTs were the mainstream at that time.
In 1998, most of the market was dominated by CRT TVs. Therefore, Sharp declared that "by 2005, all TVs sold in Japan will be LCD TVs". In 2001, the first AQUOS LCD TV was born. With its innovative design and overwhelming thinness, it ushered in the future and marking the beginning of the current era of flat-screen TVs.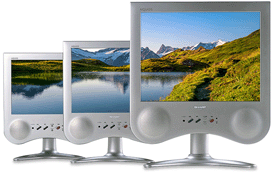 2003
Digital TV with a Digital Terrestrial tuner
LCD TV shows its true value and evolved in digital broadcasting, providing clear and vivid images.
In 2003, when terrestrial digital broadcasting started in Japan, we developed the industry's first flat-panel display TV model equipped with a terrestrial digital HD tuner. It was the first LCD TV that supports terrestrial, BS(Broadcast Satellite), and 110-degree CS (Communication Satellite) digital broadcasting. LCD TVs that display pixels as a unit have a high affinity for digital broadcasting, and producing clearer and more vivid images.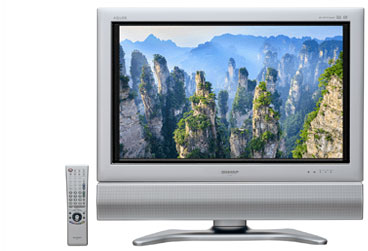 The World's first TV with Full Hi-vision panel
The first TV that shows the exquisite picture quality of HD broadcasting.
In December 2000, full-specification BS broadcasting (1920x1080) was available. However, at that time, there was no TV to display its beauty. In 2004, AQUOS released the first TV that can display the beauty of full-spec high definition images. With this opportunity, it is the beginning of the shift to full-spec HDTV in the TV market.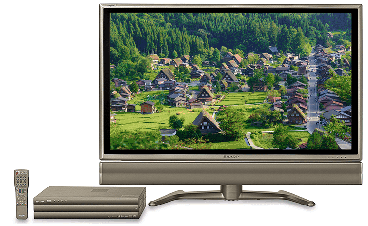 The World's Largest 65 inch TV
The world's largest 65 inch LCD TV has been debuted. Lead the growth of TV screens and changed the look of the living room.
This largest TV at the time was produced at Kameyama plant, from panel production to complete product manufactured. This product was innovative in terms of promoting the shift to larger screen for LCD TVs. It fitted the trend of shifting how family spent at home and meet their needs to enjoy watching sports and other activities together.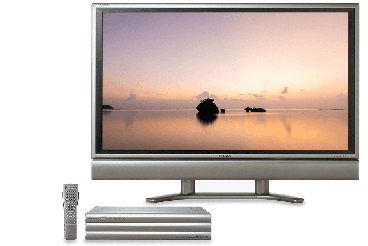 2007
Double Speed Drive on Full HD TV
Enjoy any video scene with improved LCD video performance.
Double speed drive greatly improved the video performance of the LCD, which is said to leave afterimages when the scenes moving fast.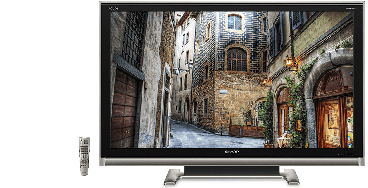 The World's First AQUOS Quattron TV
AQUOS Quattron, four primary color technology, is developed and truly reproduce the colors of nature designed to improve image quality.
The newly added yellow to the three primary colors of red, green and blue that enables the reproduction of yellow, gold, emerald green and other colors vividly. It was difficult to reproduce with only the three primary colors. This is our uniqueness of AQUOS technology, focusing on real colors and image quality. AQUOS video production continues to inherit its commitment to color and image quality.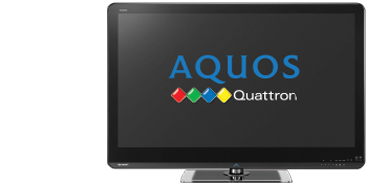 2012
New IGZO panel with higher resolution and lower power consumption
IGZO panel able to improve the power saving performance of LCD panels.
IGZO is the world's first mass-produced oxide semiconductor, stands for Indium Gallium Zinc Oxide. It has been greatly improved in the panel resolution, low power consumption. It significantly contributed to the power saving of the LCD panels. This LCD panel production technology has been inherited in the production of 4K and 8K high-resolution LCD panels.

2015
The World's First AQUOS Quattron Pro TV, 8K Equivalent TV
With our unique Quattron Pro, 4K - 4 Primary Colour Panel Technology plus 8K upconverter produces 8K Equivalent.
Quattron Pro TV, which is equipped with a 4K LCD panel that uses "four primary colors*1 technology" with the ability to display 8K resolution*2 through a unique pixel structure that combines red, green, blue, and yellow colors, and the world's first*3 "super-resolution and 8K up-convert" circuit that processes the amount of 8K information.

*1 The four primary colors are Sharp's original color reproduction mechanism on the display, and are different from the three primary colors of color and light.
*2 This product does not use an 8K LCD panel. This is not a product using an 8K LCD panel. It does not support external input of 8K video or reception of 8K broadcasting.
3 As of May 21, 2015, for commercially available 4K LCD TVs equipped with an 8K up-conversion circuit.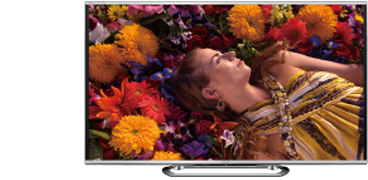 The World's First AQUOS 8K TV
AQUOS 8K with 8K resolution panel (7,680 x 4,320), the highest resolution in TV category, made in Japan.
The world's first TV with 7680 x 4320 pixels panel. Which give people a "sense of realistic", " sense of presence" and "sense of three-dimensional", as if there is a real existence right in front of you. It provides the highest quality images.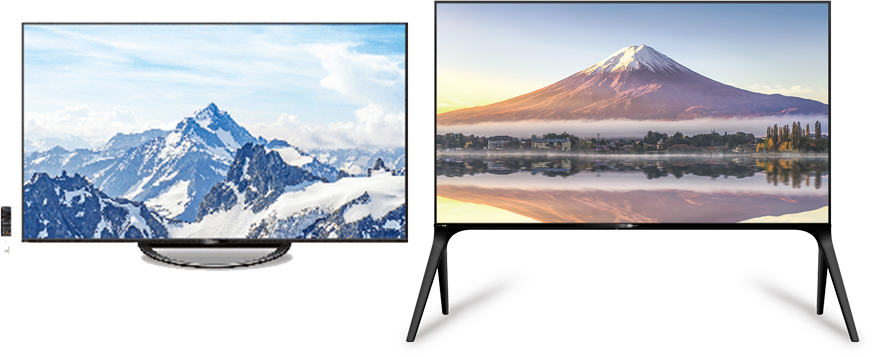 2020
50 million units sold
Sales of Sharp AQUOS products reach 50 millions units sold in worldwide.
Sales of Sharp AQUOS products reach 50 millions units sold in worldwide.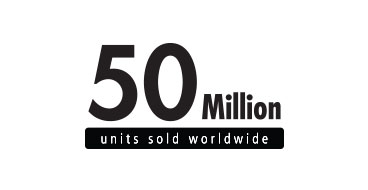 No.1 TV Brand in Japan
No.1 TV Brand in Japan. OMDIA 2005 – 2020. 16 Years Consecutive.
No.1 TV Brand in Japan. OMDIA 2005 – 2020. 16 Years Consecutive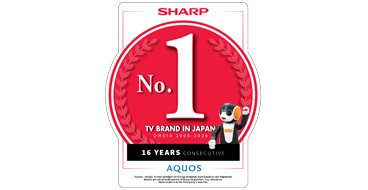 2021
2nd Generation of AQUOS 8K is coming soon!
Create a new immersive experience in the living room. Spend the quality time with family members and enjoy the world's best view. With best match Sound Bar, powerful sound is delivered to your living room!
2nd generation of AQUOS 8K TV comes with new sound bar home theater system. New 8K TV has upgraded with new 8K processor, wider color gamut and comes with a cutting-edge 3D sound technology OPSODIS. This new technology creates a realistic "life-scenes" and delivers immersive sound as feel you're there.