Chicken Teriyaki
11/20/2020 - 16:57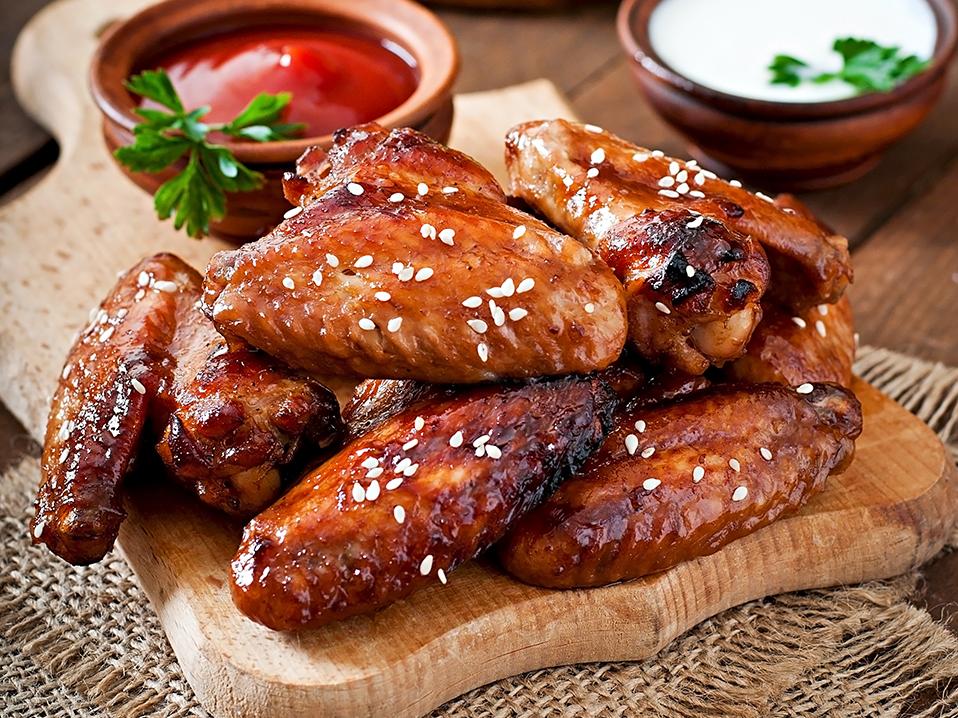 Ingredients
Chicken Thigh Meat
2 Pieces (500g)
Seasonings
Sweet Rice Wine (Mirin)
1 tbsp
Steps
1
Put water in the water tank.
2
Poke holes in the chicken skin with a fork and cut open thick parts. 
Then, cut each piece of chicken in half.
3
Place the chicken and sauce in a sealed plastic bag, close, turn it over a few times, and let marinate for 30 minutes.
4
Place the chicken skin-side up on the rack.
Select [16] GRILL/ NO PREHEAT, press ENTER.
Select GRILL, press ENTER.
Press START.