4 Best Reasons Why TVs Can Improve Your Lifestyle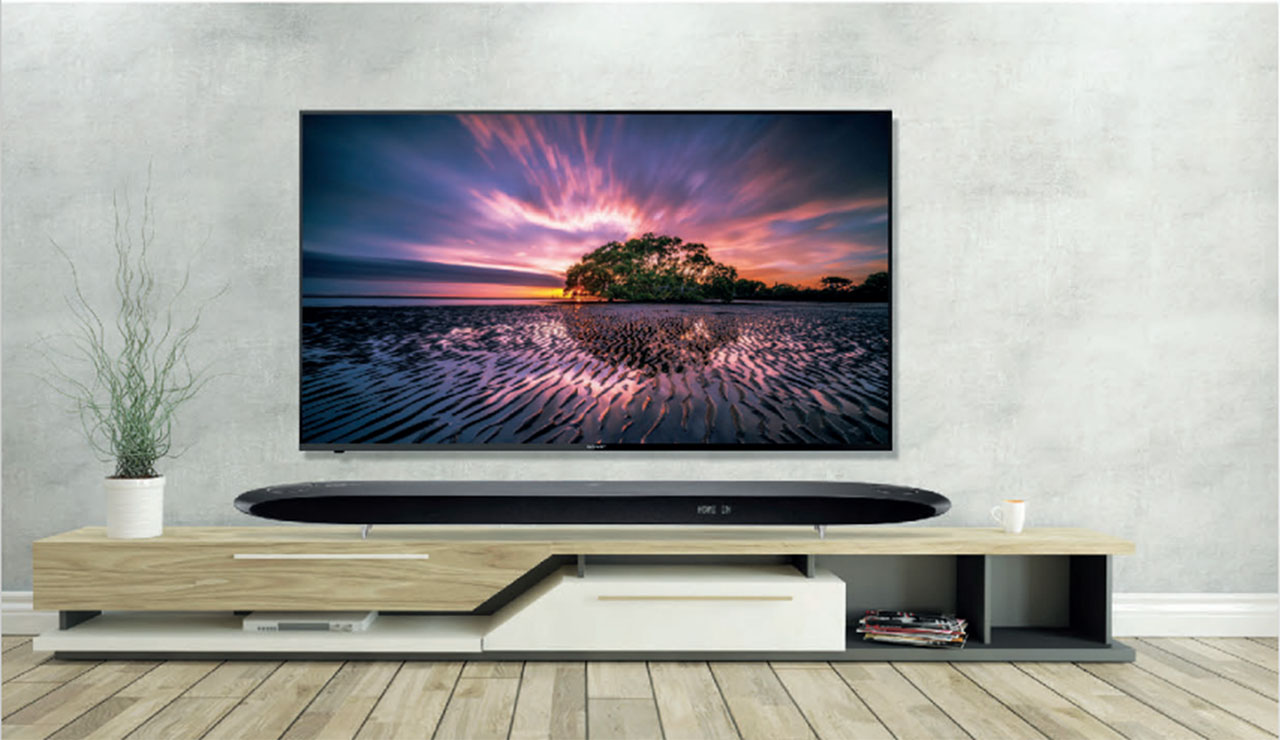 Over the years, TV has evolved from traditional black and white to high-definition displays. Today, the biggest difference among TVs is no longer about the color. Instead, it's all about pixels - the higher the pixel, the higher the resolution. That's why we have 2k, 4k, and even 8k TVs today.
According to Grand View Research, the global smart TV market is expected to expand at a compound annual growth rate (CAGR) of 20.8% from 2021 to 2028. The shift of consumer preference in recent years, especially during the pandemic, has contributed to the growing market of smart TVs.
While it is true that loafing on the couch isn't the best and the healthiest method to kill your stay-at-home time during the COVID-19 pandemic, there is a number of studies that unexpectedly revealed that watching TV may actually improve your health and overall lifestyle.
Stay Connected to The World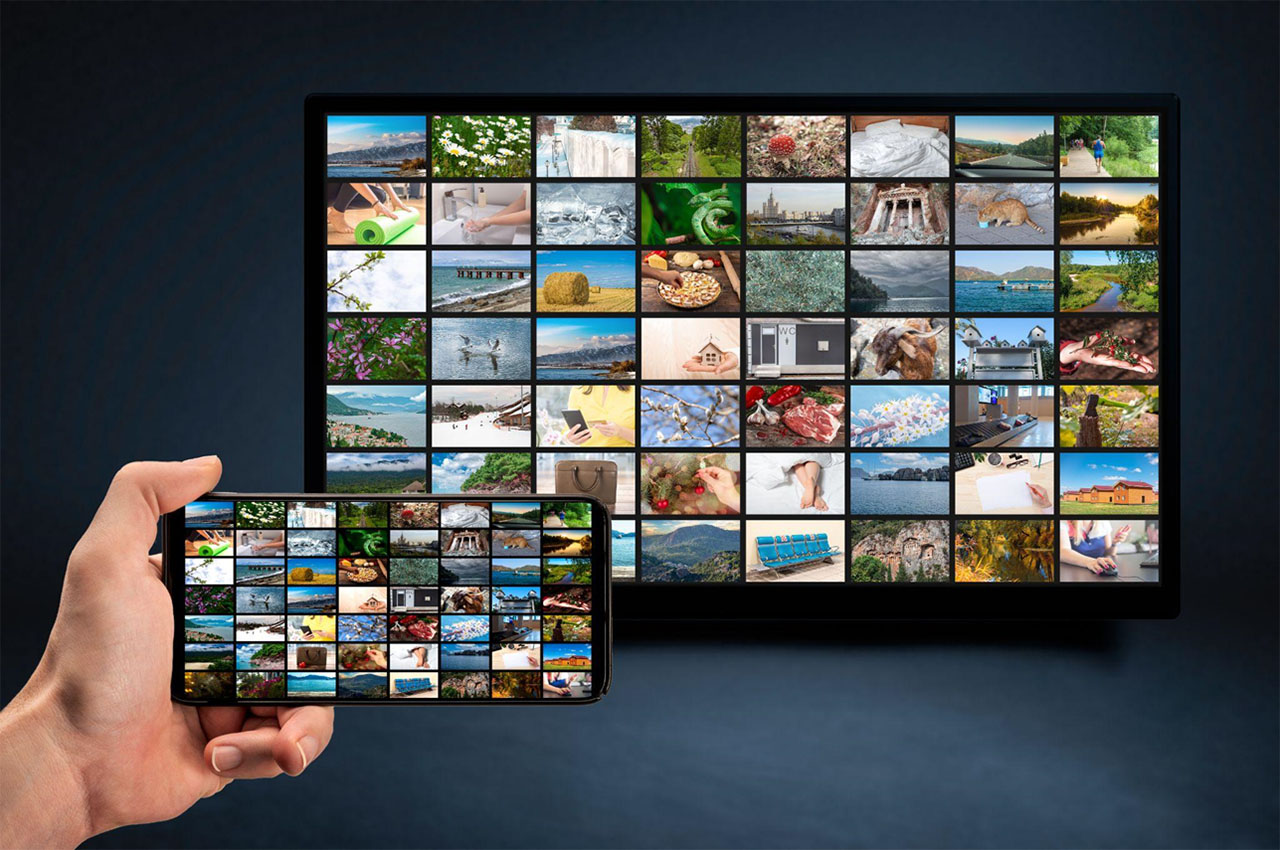 Installing a TV in your home provides you access to a range of TV channels or internet radio, enabling you to catch up on the latest trend and global news without leaving you outdated.
With the upgraded version of smart TV, you can access government TV streaming services and all of your favorite social media networks. Instead of limiting yourself to a bordered desktop monitor or a narrowed phone screen, why not watching your favorite shows or surfing your social media networks on a bigger screen?
Also, by just pressing a button on your smart TV remote control, you're able to watch and explore the world's latest trend from Youtube daily recommendations on a bigger screen.
Boost Happiness
With the TV on, you can get all your entertainment needs fulfilled with just a single device. You can watch feel-good shows, web-based streaming video services, or subscribe to audio services that offer you the utmost comfortability, satisfaction, and happiness.
Besides, from a scientific perspective, dopamine is released when we are exposed to new sounds, images, people, and drama.
The Harvard-educated researcher and author of The Happiness Advantage, Shawn Actor claimed that watching TV is one of the quickest ways to boost happiness if it was done correctly. Moreover, according to Everydayhealth, watching TV can rejuvenate your brain, improve the immune system, increase social support, and helps you learn to overcome challenges.
Your Best Work Out Companion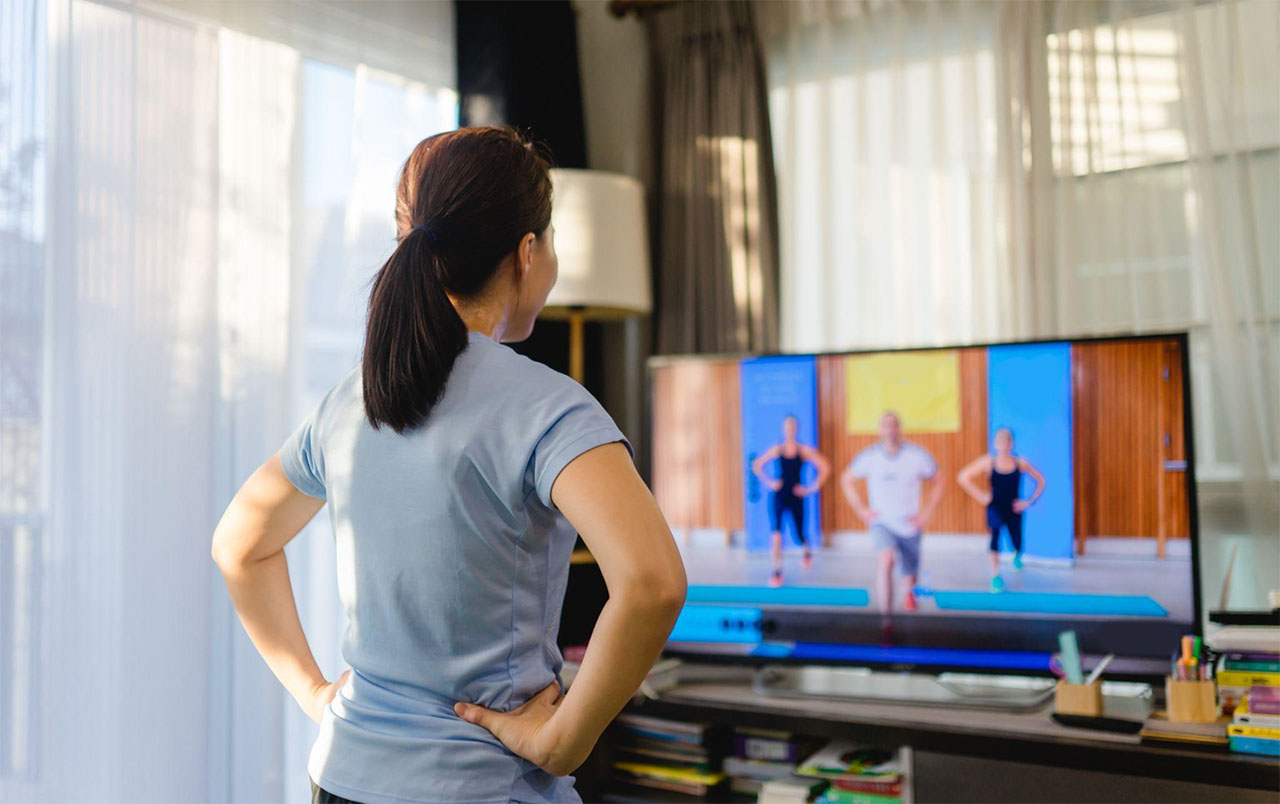 Staying in shape might be difficult for you due to the gym's closure during the COVID-19 pandemic. Fortunately, with a TV installed in your home, you can access a number of different fitness channels and carry out your gym routines, allowing you to maintain your body shape without the need to go to the gym.
There are a handful of fitness apps or programs on TVs that cover almost everything from basic aerobics to routines that focus on the specific part of your body muscles. You can access the gym activities at home without paying a single cent.
Strengthen the Family Bonds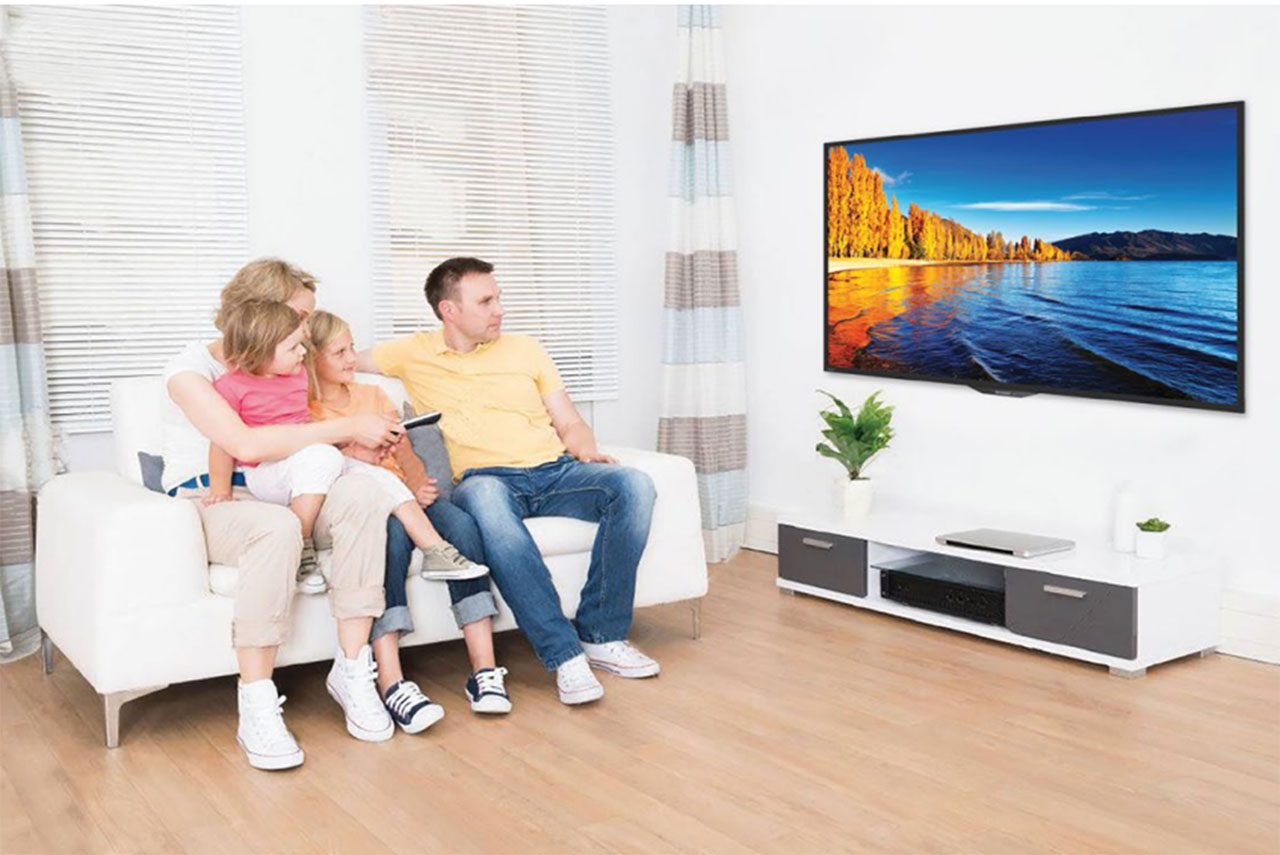 Watching educational movies or programs with your children on TV develops a better parent-child relationship and enhances their socialization and learning skills. Some important values and life lessons can be gained through watching such an educational program on TV.
Moreover, with smart TV models, parents are also given access to certain educational games and applications that can strengthen their relationships with their children.
What's more, family members can play multiplayer games together on a bigger and wider screen, offering them a more realistic gaming feel.
Your Better Lifestyle Starts with a Handful Selection of SHARP TVs
Basic AQUOS TVs – Full HD, HD Ready, 4K UHD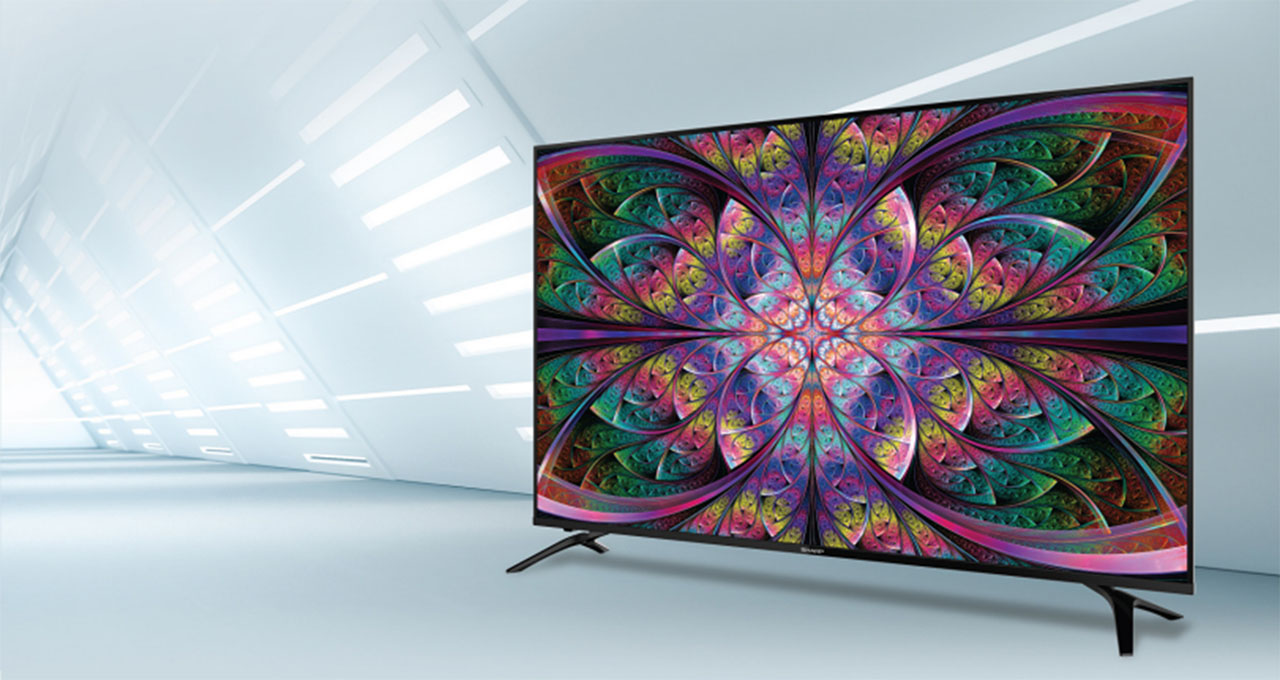 Captures Real Beauty
SHARP AQUOS TV provides you a wider color gamut, giving you access to the colors that exist naturally in the world. AQUOS TVs optimize realistic tones for precise color. In order to pursue the 'real' aspect of objects, details, and contrast are also finely tuned.
Clear and Powerful Sound Quality
With a further improved unique reflector attached on the bottom (reflector area improved +60% vs. previous), all sounds go frontward so that you can enjoy clear and dynamic sound in a wider area.
USB Media Player
You can view your photos and play streaming video services on SHARP AQUOS TVs with a USB media player.
Super Eco Mode
SHARP AQUOS TVs with the super eco feature are very energy-conserving and helps a big hand in reducing the amount on your electric bills.
Smart TV Series - SHARP Android TVs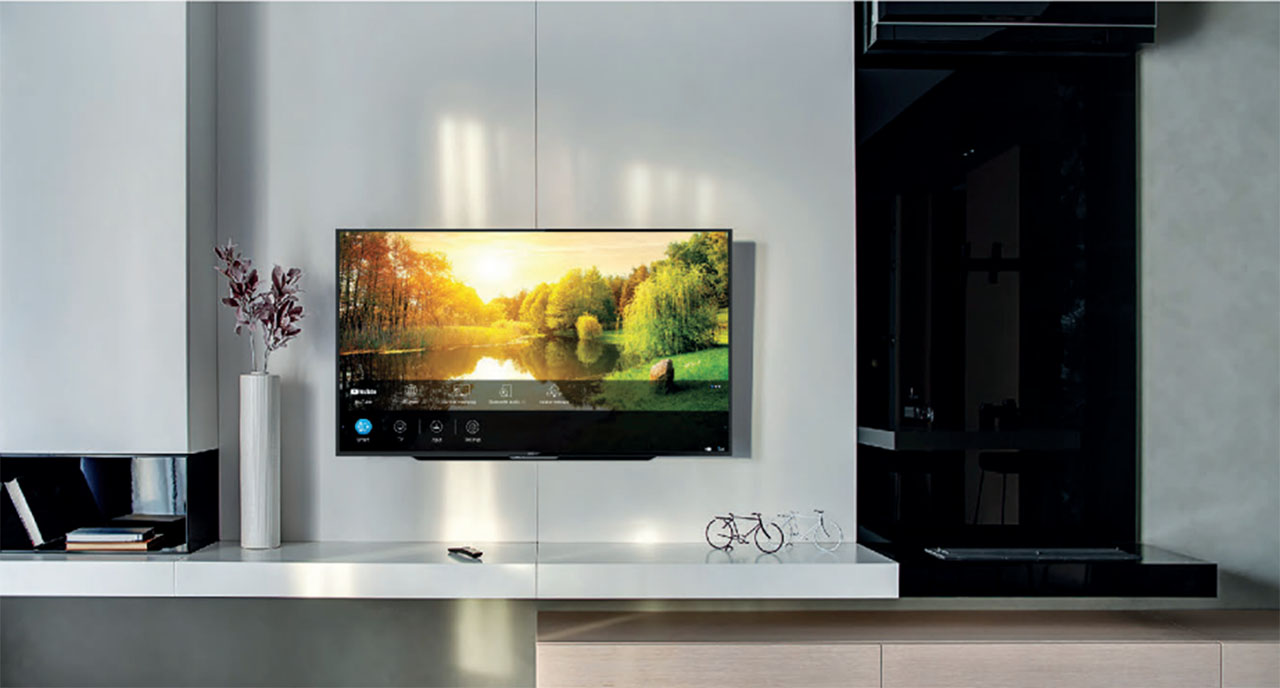 A Little Help On Your Big Screen
Android TV™ with Google Assistant provides a smarter viewing experience. You can quickly access entertainment, get answers on the screen, control smart devices around your home, and more by just using your voice.
Android Gaming on the Big Screen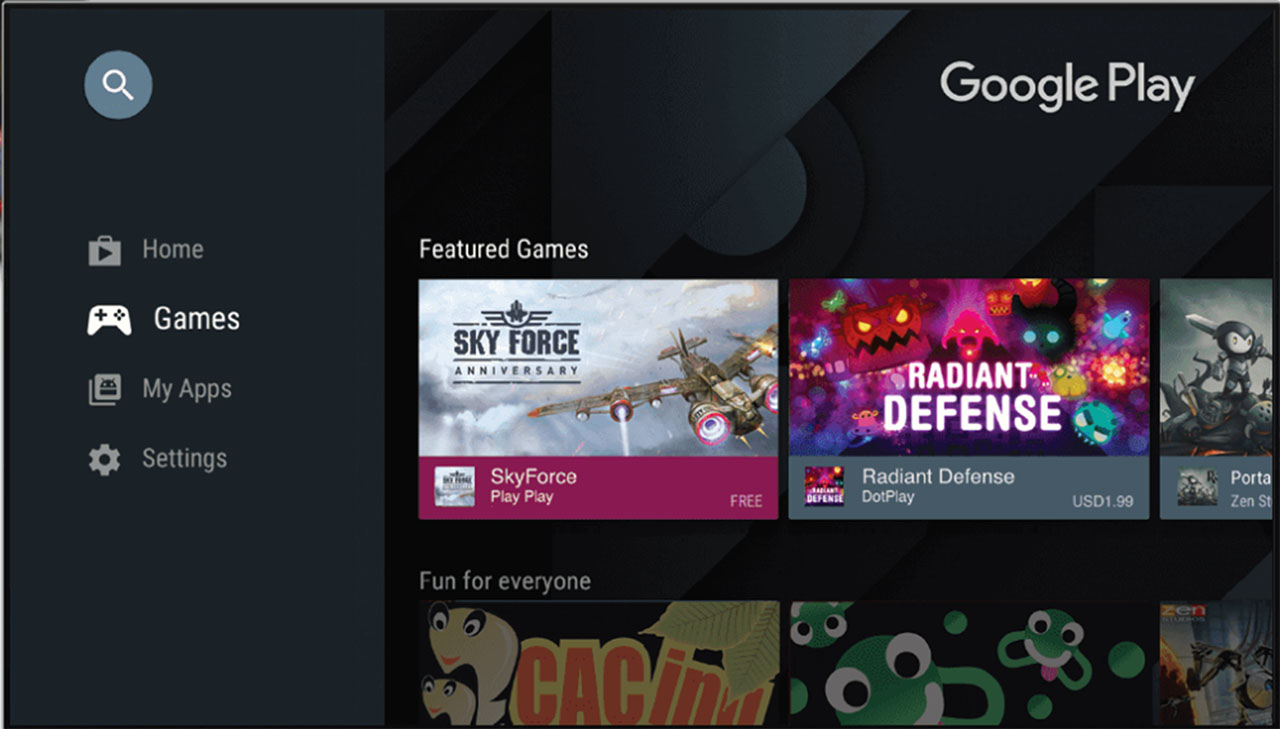 Android TV™ offers a new way to play Android games on your phone, tablet, or TV.
You can enjoy a variety of console-style Android games on your smart TV with a gamepad or immerse yourself in arcade racing, 2D side-scrollers, 3D battles, and beautiful adventures.
Download multiplayer games on Google Play Store and connect up to 4 wireless controllers to your TV.
The Door To Worldwide Content
YouTube™ lets you watch the best internet videos in just one click. Explore the world's latest trends from its daily recommendations, and subscribe to video channels to stay updated with the latest videos.
Watch thousands of TV shows, movies, and Netflix® original programs on your smart TV now.
Expanding Your Information Glossary
Experience the world's smartest search engine within our web browser to make your searching easier. Type anything on the home page, and the Google search engine will find the best match for you, right on your smart TV.
Ready for a more immersive TV-watching experience? Surf our products here.