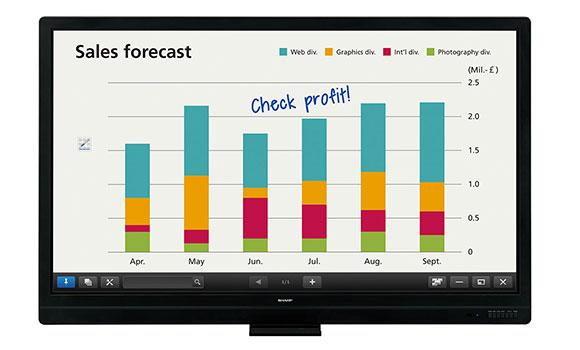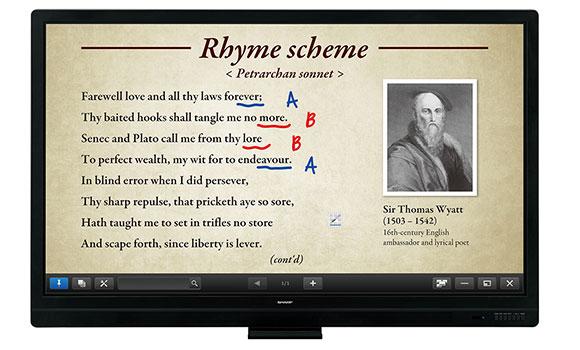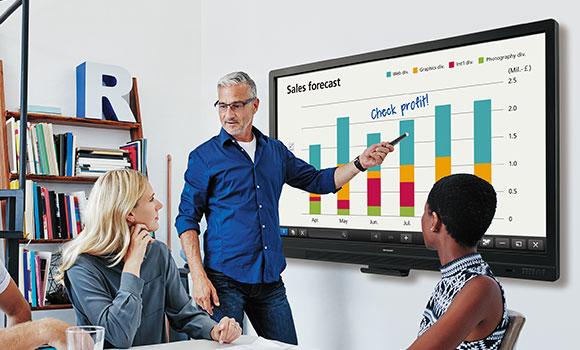 Both in business or learning environments, you can keep everyone actively involved by letting them write on the screen at the same time. Because can recognise 10 touch points, it allows up to four people to use a touch pen or finger to add their creative input when the inspiration strikes.
SHARP pen software features a handwriting recognition function that converts selected on screen handwriting into standard text.
The full HD (1920 x 1080 pixel) resolution of the 65 inch LCD monitor ensures that detailed text and images are reproduced vividly and accurately.
WHERE TO BUY